We Out-Shine the Competition Hands Down
Maintaining Your Boat
Here at The Last Detail, we are a Professional Detail Company that maintains the vessel itself. We offer you a wide range of services to help make maintaining your boat a breeze. We have been in the Chesapeake area for 30 years and have been evolving ever since. We use the highest quality materials to not only maintain your boat, but to restore it. We travel to the location of the boat, residence or marina. 
We Can Help!
Through our wide range of services, hire us to keep the boat in immaculate condition. We take pride in making your boat shine! Keeping your boat in pristine condition not only makes it shine, but it also keeps the value higher if there is a future need to sell your boat. Have us take a look at your boat so we can proceed with giving you and your boat a shine to remember.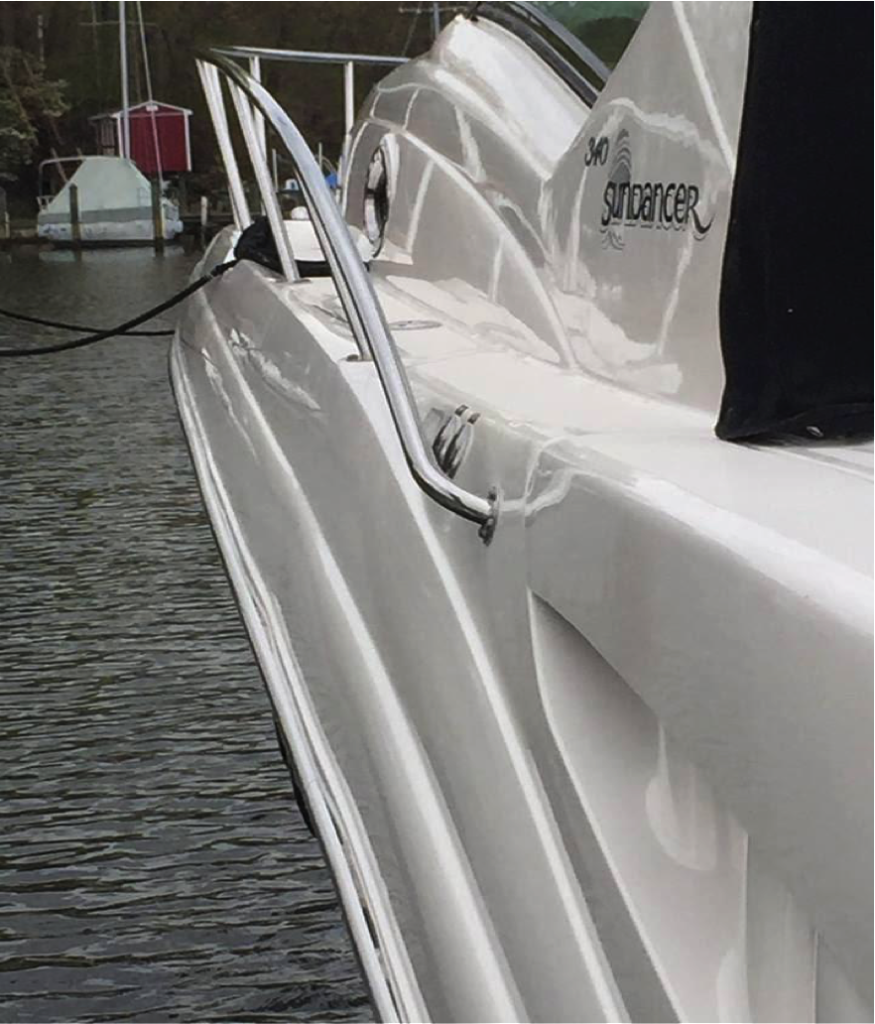 You do all my work with care.
-Mike Sweeny from Kent Island, MD
Great reliable service. If there is a issue it's taken care of rather than argued why it wasn't done. I would recommend The Last Detail!
-Harry Zagami from Edgewater, MD
You guys are great. I have never heard anything except positives from people to whom I have recommended you.
-Jeff Martini from Shady Side, MD
I want to say the work your team did was excellent. The hull work came out great and as for the detailing generally, my wife is the picky one and she only had good things to say about your work.
-Noah Brumfield from Deale, MD
Producing outstanding results, Corey and his team are guided by passion which is easily recognizable. With phenomenal follow-through and punctuality, The Last Detail quickly became our go-to outfit for keeping our yachts looking top-notch.
-Ryan Dierks from Shady Side, MD
Corey and his crew were completely professional, diligent, & courteous throughout the whole process, from first contact through clean-up at the end of the job. I highly recommend The Last Detail to anyone who is a proud boat owner.
-Ed Davis From Kent Island, MD
The Last Detail does amazing work! Their professionalism, attention to detail, and flexibility to cater to our needs is second to none in Annapolis! Cory and his crews are the best in town.
-Annapolis Watersports
You guys did an excellent job! We are so satisfied, that we are going to tell everyone about TheLastDetail. You made a super dirty boat look brand new. We are definetly using TheLastDetail again!
-Christopher Pedersen from Pasadena, MD
AND MORE!
We offer a number of different services to take care of your boat!
Check out our full service list below and head over to our FREE ESTIMATE page to let us know what you need!