Chesapeake Bay's Best Boat Detailing Service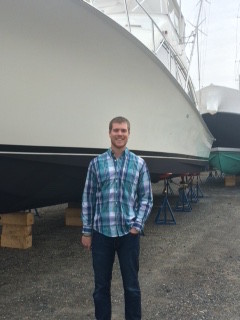 Born to Detail
He loved keeping things clean and looking in tip-top shape. Corey started working for The Last Detail at 16 years old—he quickly came to realize he had a knack for the business. Ever since Corey has been focused on learning the ropes and understanding the best ways to keep a boat in pristine condition.
Before long Corey was moving up the ladder—learning how to organize a crew, talk to the customers, and estimate boats. Today, Corey Blazevich is the proud owner of The Last Detail. Everyday he strives to be the Chesapeake Bay's best boat detailing service.
When Corey is not working, he enjoys spending time with loved ones, going to the gym, anything involving sports, learning more about his business, and living the life God has brought to him.
VOTED BEST OF EASTERN SHORE & ANNAPOLIS 2020!
Services we provide: 
Canvas Cleaning
Carpet Cleaning
Interior Clean
Isinglass Cleaning
Maintenance Contracts
Non-Skid Painting
Teak Refinishing
Vinyl Cleaning
Vinyl Graphics
Areas we serve:
Please reach out to us with your location, we can usually service anyone in the state of Maryland!
*We even will travel for customers who love our service and would like to make arrangements to use our services in other states.